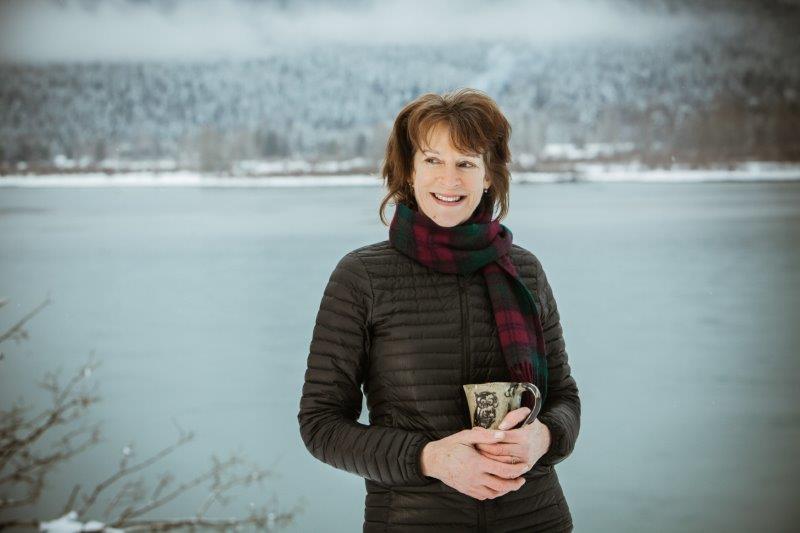 Born on Vancouver Island, I grew up in Wollongong Australia, where I dug clay from cliffs and creek beds, which I processed for making hand built pots. In high school art class, I fired and glazed pottery for the first time.

Returning to Canada, I mainly pursued painting in oils and watercolours in my spare time. In 1999 I joined the Trail Pottery Guild and re immersed myself in pottery with guidance from the late Bob Ross. After learning to throw on the wheel, a car accident prevented me from continuing. However, pottery books and Robin Hopper videos provided invaluable mental preparation.

Moving to Summerland, I joined the pottery guild and then in Burns Lake and now in Revelstoke, I have my own pottery studio. Countless experiments and research culminated in the processing of ash and development of my signature ash glazes using recycled ash.

Inheriting my Grandfathers watercolours as a teenager has led to a lifelong love of painting, which is incorporated into my pottery. The paintings on the pottery are done freehand. Wildlife encounters on wilderness canoe and hiking trips provides inspiration.

Visitge Pottery is safe in oven, microwave and dishwasher.

I love people to pick up my pots and have a good look at them!

Experience!
- Jacqueline Palmer